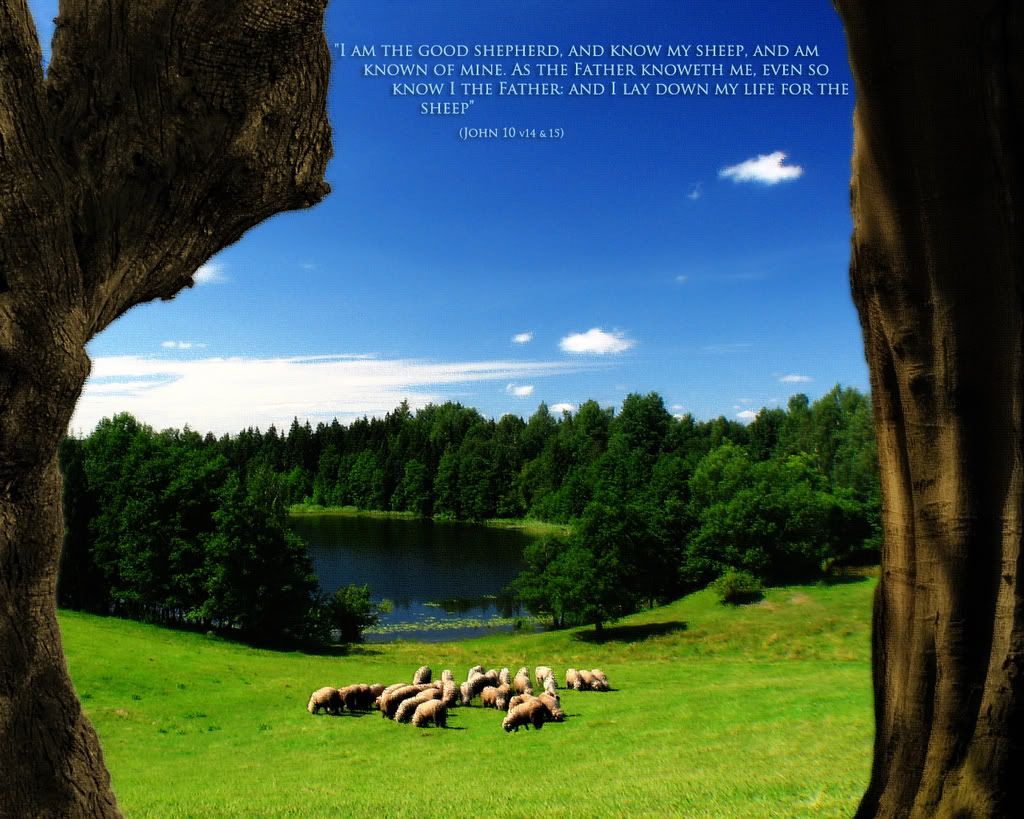 Matthew 9:36 (Amplified Bible) "36 When He

saw

the throngs,

He was moved with pity

and sympathy for them, because they were bewildered

(harassed and distressed and dejected and helpless

), like sheep without a shepherd."
Happy Saturday night, Ya'll! Tomorrow it's
rise and shine
! Time to go to church, to be encouraged in our faith, to honor God, to rejoice in the wonderful, priceless gift of eternal life with Him, to be reconciled with Him afresh! Why am I talking about this? I have had conversations and experiences lately,
which have brought it to my attention
that even in healthy church congregations
(which I think of as a church family, no matter the size)
people are still in our midst, crying out inwardly, desiring that they might make a connection with someone, that is more than just superficial.
I believe that at any given time, you can split the people in a congregation in to 2 simple groups
in this one regard
.
And those roles are subject to change
at any given time. The 1 group is the group that
is able
to reach out the hand of friendship, compassion, a listening ear to someone else in the congregation. The other group is the part that is unable to reach out, and
instead they cry out inwardly
, at that particular time. It's a critical time. It might not last long, or it might develop into a long term slide away from Heaven's Gates.
Every Sunday, or
whenever
we are given the gift of the opportunity to fellowship with other believers
,
we are also given the responsibility
to let the Holy Spirit prompt us,
lead
us to the person, just the one
(or maybe two)
that we can have that meaningful conversation, that will just make the love and comfort of God swell up within them. Sometimes that's ALL it takes for them
to keep pressing on
.

We have all been in each group many times. We can all remember receiving the gift of a friendly conversation when we were just to emotionally weak to go start one, but oh, so grateful to be part of one, at someone else's initiative.

We can also think of times that we were so blessed, as to just let our eyes light on someone across the church, that we really knew needed a chance to talk with someone about their grandchild, or their parent they are caring for, or whatever the case may be. We leave the conversation with that "ZING" that you feel, when the Holy Spirit has ministered through you.
Jesus looked out at His congregation in Matthew 9 and SAW the condition of His sheep. He was MOVED with compassion,
may we be moved with compassion
. Let Him look out through YOUR eyes tomorrow and point the way to someone who
you
can comfort, with that
same comfort
He has comforted you with
. I'll be doing this myself.

Don't let their age, or the scowl on their face, or the piercing in their eyebrows or nose, or how well put together they seem, put you off, and fool you into thinking they won't welcome your kindness, if the Holy Spirit draws you, trust Him.

And what you have done for others, God will do for your loved one someday. But, even if it's never necessary, you'll be glad for your efforts...there's nothing like that "ZING"!

2 Corinthians 1:2-4
"2

Grace

be to you

and peace

from God our Father, and from the Lord Jesus Christ. 3

Blessed be God

, even

the Father of our Lord Jesus Christ, the Father of mercies

, and

the God of all comfort

; 4

Who comforteth us in all our tribulation

,

that we may be able to comfort them

which are in any trouble,

by the comfort

wherewith
we ourselves are comforted of God."