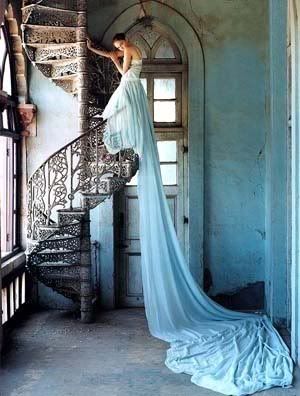 This picture has absolutely nothing to do with anything! I just found it while doing my last post, and just loved it!
Just want to drop my friends a few lines
. It's busy right now. But, aren't we all? :) Yay! The very last Sunday in November, during a really powerful praise and worship time in service, I felt impressed with the word
revoked.
It was a strong impression as in the following, which I have turned into a prayer and confession, because I felt led to come into agreement with The Lord on this season we had entered into,
and
I feel,
still
are in.
"I Thank You so much Lord, that You have revoked any permission the enemy thought he had at this time to trial and to test Your
people. I Thank You that
this
is a season You have appointed for
gathering
and for
restoration!"
I was reminded
of it today, and felt I should share it with you all. As I look back I can see places in motion and already realized which reflect this in my life and the lives of those around me. As your faith leads.

Other than that
, we are real busy walking out somethings that we have believed for ,for quite a while, and more things ahead, and trying to navigate the whole thing with our bearings straight and focus maintained. Answers often don't come looking like we think they should! Of course, how would we know what they should look like, when we often pray for what we don't have or haven't seen!
Some updates on our

"Gathering"
- Two great women, friends of mine from church started a cleaning company Dec 2008. I was so happy for them and prayed for their success. They really were successful. I started working for them a week before this past Christmas and my son the week after Christmas. It has been different but, good, and
very
much a blessing and the right thing at the right time for all of us. Then Friday night, those same two women have realized they have different visions. They've split the company, which makes me sad. But, it is a peaceful split and we at this time, work for both of them. I see some things on the horizon which I am keeping in prayer. Any prayers you feel like throwing our way is also greatly appreciated!
My husband
is in the last stages of a VERY intensive Captains (like Gilligin's Island!) course,
test Sunday
. This is something he has wanted and been scheduled for at various times over the last almost 3 years! The enemy thought he could rob us, but he couldn't! God said different! ;)
AND, our two sons....
the oldest is coming here to live for a few weeks. He wants to concentrate on getting his math skills up in prep for a critical test for getting into the military. We will probably be getting some tutoring for him and having a few family gatherings as he expects to get his skills down, and pass the test and enlist and leave. In pretty short order. And getting married in there some place before leaving. More prayers. The youngest is absolutely pining to get his skills in order, so he can enlist. Yes, it is
entirely
possible that sometime next year, both our sons will be so far I can't see them, visit them or touch them. But, I remember praying things for them over the years that I believe this is a possible manifestation of. Who knows? God does! He keeps us, and I am so grateful! Ours is to pray, believe work and grow and eventually we begin to end up where He has appointed us all along!
Sometime next week
Jerry's schedule will go back to normal and I will be able to write more than this rambling post!
By the way, I get so much comfort from my friends in Christ on here, you have

no

idea!
God bless and much love!